Back to Blogs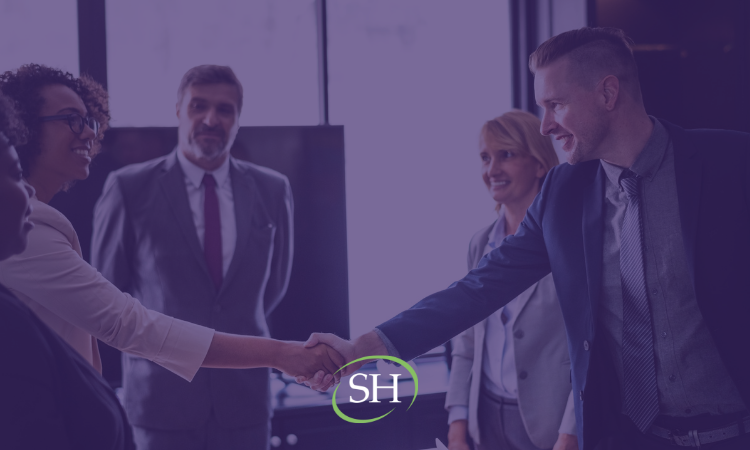 How to Spot a Specialist Recruiter
When it comes to launching your hiring plans it can be difficult to know where to start. Do you recruit directly yourself, use your inhouse team (if you have one) or outsource to a recruiter? Each has its benefits, each has its cons. Let's say in this instance you have decided to outsource to a recruiter (nice choice!), now you're faced with the decision of who to work with.
Recruiters can be typically divided into 2 types; specialist or generalist recruiter. However, what is the difference, and which is best choice for you?
- Generalist recruiters will work across a large variety of roles, industries and accounts at one time, often recruiting for singular demand then never recruiting that position again.
- Specialist recruiters will work in a niche area, recruiting for the same type of profile repeatedly, truly embedding themselves within their chosen market.


So, why should you choose a specialist and how do you make sure they are what they're claiming to be?
Knowledgeable
A specialist will be able to talk confidently and naturally around their specialism, showing familiarity with key players and understanding and using correct terminology. They will not only understand your needs but will also be able to offer insights and consult with you on the current recruitment landscape, proving guidance on your strategy and how best to attract these people.
Long term strategy
Any specialist recruiter will be in their industry for the long run. They understand the value of a good network, and more so, understand how long a good network can take to build. This is their best advantage when it comes to sourcing candidates for you. They will have deeper knowledge of where your highly sought-after candidates are, outside of the typical job boards and LinkedIn. Not only this but they will have worked to build a credible profile of themselves across all these hideouts.
Run in the same circles
It is likely that you will have mutual contacts and acquaintances. Truly rooting themselves in their specialisms mean they will attend industry events, be members of groups and keep in touch with their network regularly. All of which will cause them to cross paths with people you know, and potentially even you yourself! Relationships are key to being a successful specialist recruiter and this sort of interaction within your industry is invaluable.
Track record
Of course, this one goes without saying. To be a specialist, by definition, you must be highly skilled and therefore will have no lack of evidence to support this. A true specialist will be able to provide recommendations, case studies and be able to draw upon their prior experiences. Their name is also likely to be familiar and well thought of amongst your peers.
Value-add
All these things aside, one way to really recognize a specialist is their ability to actually add value to their industry. Whether this is through sharing industry news & trends, being an active voice in groups or creating relevant content, a specialist will contribute more than just "offering jobs", really becoming part of the community they work within.
With all of this in mind, the benefits of using a specialist recruiter should be evident, and now you know how to spot the real deal, or those masquerading. For more information on how a specialist recruiter like StaffHost, could benefit your business, please get in touch!info@staffhosteurope.com
_________