Back to Blogs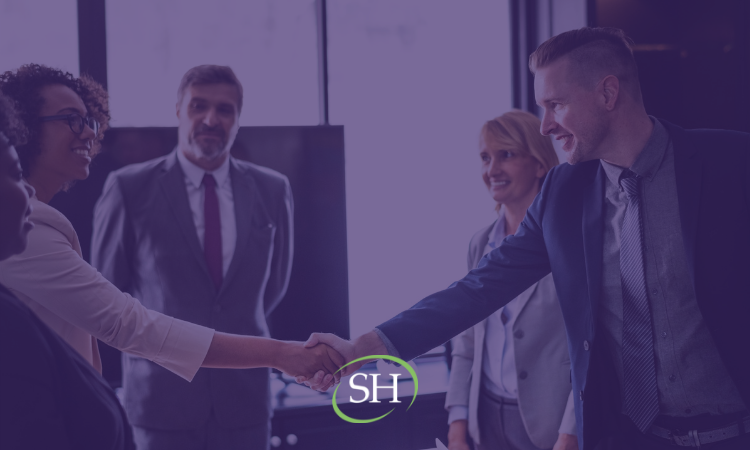 The Importance of Onboarding
Securing the ideal candidate for your vacancy can take a lot of time and effort, but this process shouldn't stop once they've accepted your offer.
The period from offer acceptance to starting their job can be the most turbulent for your candidates, as they are faced with resignation, handling a potential counteroffer and negotiating their notice. As their new employer, you should be there to offer guidance and support, whilst reminding them why they wanted to join your company in the first place.
It's the little things…
We know you can't be there to hold their hand every step of the way, and honestly if you needed to, they may not be such a great hire after all. However, a few small actions can begin to make them feel part of the team and see that you're as excited about them joining, as they are.
1. Call them.Sounds easy right? But don't underestimate the power of checking in to see how they are finding working their notice, if they are looking forward to their upcoming holiday, or have enjoyed the one they've just come back from. This doesn't have to remain formal; you'll soon be working side-by-side with them. Take the opportunity to build that relationship now.
2. Keep them updated with company news.What better way to reaffirm they've made the right decision, than to let them know of all the great stuff happening. This could be new projects, other new hires, or even just the great afternoon out you had with the team. The more information you can give them about the environment, the more they can start to picture themselves as part of it.
3. Get the boring stuff out the way.Onboarding processes are often very paperwork heavy, with 58% of organisations saying their onboarding is focused on processes and paperwork. Why not get some of this stuff out the way before they start, allowing them to dive straight into the fun stuff. Not only will this benefit you, getting them up-to-speed sooner, but it also means their first few days aren't dominated by filling out form after form. Win, Win!
These are all great steps to take before your new hire joins the team, so what about when they actually join?
Organisation
Even the best onboarding plan falls to pieces if the right manager or HR aren't available when they should be, or if their computer and workstation isn't ready. This not only appears disorganised and chaotic but can make your new employee feel their start is ill-considered and unimportant. Even if your onboarding process isn't all singing and dancing, make sure the basics are sorted;
1. They have the right tools. Their computer/laptop is working, and they have all their logins. We know how hard IT can be to get hold of.
2. Both the manager and the team are expecting them. It's never nice being greeted with "who are you?"
3. There is a plan.Don't leave them twiddling their thumbs, whilst you work out what to do with them next.
We have all seen the LinkedIn post of branded t-shirts, flasks and pens, and whilst this is a lovely attention to detail, don't lose sight of what your onboarding program should be. A plan to get your newest employee trained and performing as quick as possible, whilst feeling supported and integrated into the company culture.
Astonishingly, 88% of employees think their employer did a poor job with the onboarding process and a poor onboarding experience means they are twice as likely to seek a different opportunity in the immediate future. Good quality professionals are becoming harder to attract, you've done the toughest bit getting them to offer acceptance, don't let a disappointing onboarding experience be the reason you lose them.
__________